It is not a secret that the best and easiest way to stay healthy is to walk. Unlike hitting the gym or running every day, walking is an exercise everyone can do at all ages. However, many of us lead busy lives, some not only have time to go to the gym, but they also even find it hard to find a bit of time to take a stroll outside.
A folding treadmill is a great investment for those people, they are portable and don't take too much space.
Below I'm reviewing some of the best folding treadmills for walking purposes mainly, that will be best for your daily workout.
Best Folding Treadmill for Walking: A definitive review guide 2021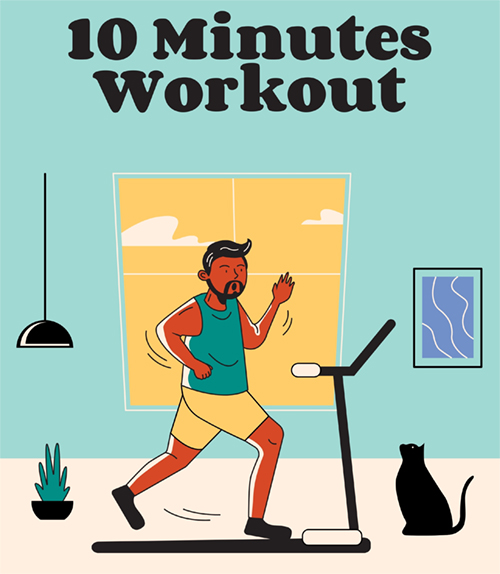 If you're looking for the best treadmill for walking, it's important to find a machine that will accommodate your needs. If you're a light walker and walk at speeds of 2-3 miles per hour, then a lower-priced model may be perfect for you. However, if you need to maintain speeds or have weight restrictions, then an expensive model with higher horsepower is what you'll want to invest in.
In this blog post, we'll cover all the basics when it comes to finding your perfect fit! I'll also add a buying guide to give you the complete rundown.
1. NordicTrack T Series Treadmill
The NordicTrack T Series Treadmill is an excellent choice if you're looking for a versatile home fitness product to strengthen your body, increase endurance and lose weight. This unit provides you with tailored exercise programs including iFit Live workouts.
Moreover, you can effortlessly save your workout profiles on the device by inputting personal information like age, gender, height, weight, and goals. Thankfully, this treadmill comes with a 12-month iFit family membership.
SMART Response motor will give more effective running while the OneTouch controls allow easy operation of speeds and inclines. It is designed with a space-saving style so you can stay on your fitness grind without taking up all the living room floor.
The latest advancements also include a built-in 14-inch touchscreen display so it's easier than ever before to access all its interactive programs. To ensure a comfy exercise session with minimum impacts on your joints, it is equipped with FlexSelect tread cushioning. Also, this feature provides you real road-walking experience too.
The machine also comes with a built-in speaker and a fan. So, you don't need to buy an extra fan while exercising in summer. Moreover, it's super easy to lower and raise the treadmill.
With a great range of speeds and 12% incline control, this folding treadmill can withstand up to 300lbs of weight. Also, the 60 inches long tread deck is wide enough for exercising convenience. Overall, the steel-made treadmill is sturdy enough to last longer.
Pros:
12 MPH maximum speed
Large 14 inches touchscreen display
Beautiful design with effortless folding system
Cons:
The touchscreen interface is not the best.
2. TR150 Folding Treadmill
Rise to the occasion and improve your fitness with this budget friendly TR150 Folding Treadmill from XTERRA fitness.
Equipped with a large 16″ x 50" walking/running belt surface, it's perfect for big strides or small steps alike. This workout equipment is loaded with features including a quiet 2.25 HP motor for noise-free exercise, 3 manual incline settings for quick intensity adjustments, and a hassle-free folding design.
The best thing about this product is its speed can be set ranging from 0.5 MPH to 10 MPH. Also, It has direct access speed buttons to adjust and set the speed according to your workout intensity.
In addition to that, the easily readable 5″ LCD will show you all the necessary data so that you can easily track your fitness conditions. Moreover, the 12 preset programs will deliver unmatched variety in your workouts. However, if you don't like preset programs, you have the option to set manual programs too.
With a heavy-duty steel frame and XTRA soft cushioned deck, you can enjoy walking or running on it without stressing your joints and knees in case you have bad knees. It also shows your heart rate after walking or exercising. Additionally, it can hold a maximum of 250lbs, and you can also assemble it easily.
Combining all the worthy features, the TR150 becomes suitable for those who have just started their weight loss journey. However, it doesn't come with any built-in cooling fan so you have to buy a separate fan on hot summer days.
Pros:
Lots of features with an affordable price tag
Accessories holders are integrated
3 levels of adjustable incline
Cons:
Its poor wheel design makes it harder to move after folding.
3. Bowflex T10 Treadmill
Have you ever wanted to go on a walk but couldn't because the mud, ice, or snow made it impossible? Or have you come downstairs to find your walking partner has already left for the day without waiting? With Bowflex's new T10 treadmill, now there is no need to wait.
Moreover, this Bowflex machine includes a powerful Bluetooth speaker and a wireless armband for your convenience while running or walking. It also comes with a cooling fan. As a result, it will be easier for you to keep engaged while reaching your fitness goals.
What's even better, this treadmill has a 22″ x 60″ running deck with Comfort Tech deck cushioning which offers comfortable walking or running for everyone. The motorized incline/decline allows anyone at any level to achieve their best fitness goals without any issue. It can be declined and inclined -5% to 15%.
It features innovative Softdrop folding technology to easily fold down after your exercise is over. Moreover, its 10-inch console with HD touchscreen will show all fitness data with a user-friendly interface. The monitor will show distance (km or miles), Time, heart rate, calories burned, and more.
Plus, its easily adjustable incline and speed knobs will let you adjust these settings effortlessly. Moreover, the running machine with triple-ply belts can withstand a maximum of 12 MPH speed and 350lbs of weight.
Though the treadmill gives you the opportunity to enjoy streaming apps like Amazon Prime Video, Netflix, Disney, and Hulu, you can't view them without a JNRY paid membership. In fact, half of the monitor's functions are locked behind this paywall.
Pros:
Durable structure
Accurate heart rate monitoring
Easy to assemble.
Cons:
Streaming apps won't work if you have no JRNY membership.
4. Sunny Health & Fitness SF-T7515 Smart Treadmill
If you're out of the house all day, are just not ready to hit the gym in your current spare time or lead an active lifestyle but feel you need that extra boost in calorie burning then this SF-T7515 is your ticket.
With so many mouth-watering bells and whistles, this Sunny Health & Fitness machine will quickly become your best running buddy. You will really appreciate its 12% incline. Yes, its auto incline feature at such a reasonable price tag is something that others don't offer. It will allow you to burn a notable amount of calories by walking only.
Apart from that, its Backlit LCD digital display with 12 workout programs will keep you on track no matter what your ambition is. Thankfully, it can easily Sync with your phone using its high-quality Bluetooth connectivity. Therefore, you can enjoy your favorite sound while exercising.
Also, this guy's speed range can be set anywhere between 1 MPH to 8 MPH. The 2 cup holders and a Pad/magazine holder will be very helpful and time convenient. You can easily fold and store the treadmill as it has a simple folding design and high-quality transportation wheels.
With 16.5inch width and 49.5inch length, this deck of the treadmill is ideal for people of all ages. Also, the three countdown modes of speed, time, and calories will ensure that you can make the most out of the running machine. The handrails are equipped with pulse sensors and quick buttons for further comfortability and flexibility.
You may not like the sound the machine creates but its user-friendly controls will win your heart.
Pros:
Easy folding and transportation design
It has a shock absorber and Auto incline system
The maximum weight holding capacity is 240 lbs
Cons:
Its motor makes a loud noise
5. Goplus 2 in 1 Folding Treadmill
If you are looking for a folding treadmill that can be used as a walking pad and running machine by folding and raising the handrails, this GoPlus innovative treadmill will be ideal for you.
In running mode, you can run up to 12 mph speed while you can walk a maximum of 4 mph speed in walking mode. It is equipped with a powerful 2.25 HP motor which is noticeably quiet. As a result, you don't have to worry about annoying sounds that another treadmill creates.
This treadmill is built to last. The sturdy steel frame and multi-layer shield design make it shock-absorbing, noise-reducing, making your running quieter and safer! Moreover, its 40" X 16" running area is covered with a 5-layer non-slip belt and is well-cushioned to make sure you don't harm yourself while using the treadmill.
Moreover, the smart App control will allow you to record and share your fitness improvement data with friends and family. This smart walking machine has a compact folding style for hassle-free under desk storing and built-in transportation wheels for quick repositioning.
Also, the Goplus treadmill is the perfect way to get in shape by exercising while listening to your favorite music. It seamlessly connects with Bluetooth, so you can play all those beats that motivate you during workouts. The remote control and safety key make it super safe.
However, the speed of the treadmill can only be increased or decreased by the supplied remote control and its power cable is short too. Overall, this machine is one of the best flat-folding treadmills for walking and running.
Pros:
Noise-free and safe design
Sturdy build quality
Non-slip belt with 5 layers
Cons:
It has no incline or decline options
6. Sunny Health & Fitness SF-T4400 Folding Treadmill
I have another great product from Sunny Health & Fitness for you. It's for the people who don't have enough space to have a giant treadmill in their room. But I'm not going to let that stop my friends from working out. Therefore, let me introduce The SFT4400, the ideal space-saving folding treadmill.
It's a pretty treadmill with durable steel alloy frames with a 49″L x 15″W surface. The maximum weight capacity it has is 220 lbs which I think is decent enough for any treadmills for small spaces.
The motor has a 2.2 HP drive which can go from 0.5 mph to 9 mph, and three quick speed buttons that immediately make the treadmill go at 2, 4, and 6 mph at the user's command. There are a total of 9 workout programs on this treadmill.
These speeds are controlled by the handrails which are neatly built. The pulse sensor on the rails will record your heart rate. But, gripping it all the time seems tiresome, doesn't it?
So how about you check my other article on the best heart rate monitor watch and wear one of those while you exercise on the treadmill.
I also like the front portion of this machine as well. It's got an LCD that lets you see how long you were running, burnt calories, and your heart rate that the pulse sensor recorded. There's also a place for keeping your cup and mobile phone.
And since it's a folding treadmill, there's got to be a feature about that, right? Correct. In fact, the easy folding mechanism lets you fold this 103 lbs. equipment comfortably. The transportation wheels make it easier to move around.
Pros:
The soft drop feature prevents slamming the floor
Emergency stop switch for an immediate pause
Has a shock absorption deck
3 adjustable inclines at 0%, 2%, 4.37%
Cons:
The motor might not last long
7. NordicTrack Commercial 2950
NordicTrack is simply amazing. Even if I wanted to, I just can't seem to look away from their mesmerizing equipment. And, oh boy, this one I'm about to talk about is High-tech!
The NordicTrack 2950 is a commercial grade folding treadmill for walking or running and other cardio exercises you can do as a combination.
It's got a 60″L x 22″W deck, which is the standard running length for a professional folding treadmill, I'd say, however, it's 2″ wider than common treadmills of this type, giving you more elbow space.
The deck is also cushioned, so it'll not put pressure on your joints, and it won't make noises either. Although, if you have bad knees, I'd suggest using a recumbent bike for bad knees instead of a treadmill.
I like its 4.25 HP motor because it can seamlessly deliver a maximum of 12 mph, meaning it's not only amazing for brisk walking, but also for taking care of sprint, endurance, or interval training programs.
Speaking of programs, there are 50 pre-installed workout programs that you can use with the machine easily for a total body workout.
It's got an impressive incline range, going from -3 to +15, which will give you the experience of running on real-life terrain.
Now let's talk about the most interesting feature, the 22″ touch screen control center that will display your burnt calories, elapsed time, etc. It's paired with iFit training programs. These programs will coach you and control your treadmill's incline and speed.
You also get to simulate google maps workout; it'll feel like you're exercising out in the wild. It also supports Wi-fi and Bluetooth connectivity.
Pros:
Access live coaching videos in HD
Quick-speed feature to immediately change speeds
300 lbs weight capacity
Includes a heart rate monitor
Cons:
Touch screen user interface isn't well made
8. UREVO 2 in 1 Under Desk Folding Treadmill
Believe it or not, some people don't have the opportunity to go to the gym. Especially in the US, a lot of people work multiple jobs. Some even work at home after coming back from their jobs. But fitness is crucial for our well-being.
In this situation, the best folding treadmill for walking at home would be an under desk one. And that's why I included the 2 in 1 treadmill from UREVO here.
While it's marketed as a foldable under the desk walking treadmill, you can just as well run at it too, as it's powered by a 2.5 HP motor with a maximum speed of 7.6 mph. As for walking, the highest you can go is 3.8 mph. In my eyes, it's a decent speed for exercising while working.
The belt is 16.9 inches wide, in hindsight, it looks to be disadvantageous, but since it's got no handrails, you have plenty of space for your upper body to move, so there's nothing to worry about.
This belt has 5 layers of non-slip surface with a silica gel cushion to avoid jolts when you're brisk walking or running on it for added comfort. It can support people up to 265 lbs.
It only weighs 59 lbs and is thin in design, you can easily pick it up and place it wherever. Or just use the transport wheels.
Since this product is minimalistic, I didn't think it'd have a LED monitor. But surprisingly, there is one on the front of the treadmill. It does a good job tracking your time, calorie, speed, and distance all in real-time! But stare at it too much because you might get neck pain from looking down all the time.
Pros:
Fully assembled, use as soon as you unbox
Portable and easy to store
Speed up or down using the remote control
Low noise generation
Cons:
No heart rate monitor
9. Exerpeutic TF1000 Ultra High-Capacity Folding Treadmill
Time and time again, Exerpeutic has proven itself to be a great fitness brand. And with machines like these, you can imagine why. The TF1000 has one of the highest weight capacities I could find, with 400 lbs is not a capacity you could scoff at.
And the hydraulic shock absorber ensures that it can take big loads for long periods, elongating its life.
It's got a maximum speed capacity of 4 mph, meaning it's a fabulous contender for the best folding treadmill for walking due to its reasonable walking speed.
The belt dimensions are 40″L x 20″W, which I've said before is a pretty standard area for walking and running exercises. It's got 18″ handles, so if you want to watch TV or listen to a podcast while you're working out- go for it, it'll keep you from falling over. There're also heart rate sensors on the handrails.
This machine uses a 1.5 HP motor drive, which is the reason it doesn't produce any noise when you're operating it, otherwise, an electrical treadmill like that would surely make some.
You can manually incline and secure it in 2 positions. And it's easy to move around after folding. Rest assured it's not going to take too much space.
There's also a smart monitor with an LCD that will track your burnt calories, distance traveled, elapsed time, etc. in real-time.
You'll be able to easily pick it up and move it away once you're done by picking it up slightly and then pushing it, the transportation wheels will make it easy for you.
Pros:
Increase/decrease speed in 0.10 mph increments
2x longer handrails for extended reach
On/off button for starting/stopping the treadmill immediately
Made of reinforced heavy-duty materials
Cons:
1.5 HP motor is a little less for this price
10. Horizon Fitness T101 Folding Treadmill
Horizon Fitness T101 is another of those treadmills that are a bit more advanced than the others. From its looks to its features, everything about it screams modernity.
A lot of us want stuff that are attractive, starting from our phone covers to even our entire bedrooms. Exercise equipment isn't outside of that reach. Well, this one sure does look fancy in its stylish aluminum body with a grey and black finish with a bit of blue here and there.
It's got a 20″W x 55″L surface for running with 3 zones of cushion for the best response for your feet. This allows you to extend your workout sessions and give you flexibility in your strides, like a sneaker.
Another cool feature is the responsive 2.5 CHP drive motor that recalibrates all by itself judging your footfall. It also has low RPM usage, so it's not going to make too much noise.
The most impressive thing about this machine is its front deck. There is a ton of stuff to do there. You'll be using the 10-speed keys and 10 incline keys the most to adjust your exercise difficulty as you work towards your goals.
And, the LED display is just amazing, the best part about it is that it doesn't bombard you with a lot of information, rather it's a clean and simple UI that anyone can pick up immediately. It's one of my favorite displays.
You can look at the speed, calories burnt, distance and your heart rate too as the pulse sensors are at the handrails.
While it might weigh 180 lbs, you don't have to worry, there is a hydraulic lift that takes all the brunt of it, and you can easily raise or lower it.
This award-winning treadmill is one for the future, folks.
Pros:
Has integrated high-quality speakers
Bluetooth connectivity and fast charging USB
Battery saver mode
Cons:
The belt doesn't last long as compared to others
11. SereneLife SLFTRD20 Smart Electric Folding Treadmill
SereneLife's folding treadmill is exactly what you need if you have space-related problems. It's one of the smallest treadmills I've seen, it's also pretty lightweight, weighing only 60 lbs. But even so, it can support 265 lbs of weight, courtesy of the full-body Aluminum build
This compact treadmill also has a small belt dimension of 15.74″W x 39.37" L. This might be a bit small for running but it's okay for walking exercises. It has a speed range of 0.6-6 mph with adjustable speed settings.
It is powered by a 1 HP motor. I wouldn't have listed this if this was an article for running exercises, but since today's topic is about the best folding treadmill for walking purposes, it definitely fits in.
12 selectable pre-programmed settings help you get into the groove. Connect to the treadmill using the SmartFree app using Bluetooth, but only inside the 16.4m range.
The Bluetooth supports latest devices and is compatible with android, iOS, windows, etc. You can connect it easily, without the hassle of passwords.
Through the LCD monitor, you can look at data like how much calories you've burnt or how many miles you've walked or ran. The handrails have a pulse monitor set that will record your heart rate and display it on the monitor.
It has 3 different levels of incline, but you must adjust them manually. Use the adjusters when you are doing so, it'll make the job easier.
You'll also find a magazine and a cup holder, use it to read your favorite mag while you're sipping a cup of your preferred beverage or energy drink.
Pros:
Has safety key with emergency shutdown option
Pair with "FitShow" app to track data and social share
It's space-saving, can fold to half of its original length
Hydraulic folding makes it easy to collapse and transport
Cons:
The belt could misalign to a side after a period
12. Best Choice Products Motorized Fitness Exercise Machine
Let me finish off today with a charming looking treadmill from best choice products. When you're out on a treadmill shopping hunt, this one will surely catch your eye with its glorious, pink-colored frames. There's a black version too but the other variant takes the cake.
It only weighs 67 lbs. and can go up to 7 mph, which is good for walking. There are 6 different speed settings you can quickly access; the settings are- 0.5, 3, 4, 5, 6, 7 mph. However, you can manually increase it in increments using the +/- buttons on the control panel.
There are a total of 3 workout programs- beginner, advanced, and expert. This lets you choose a workout session you're comfy with and then you get to work your way up.
And whenever you get tired or want to stop for some reason, you can press the emergency stop button to get it off.
The 39″L x 14″W belt surface is not too long; I don't think it's good for running but it's usable for walking perfectly.
It even folds super easily, it doesn't take too much effort from your side to fold, and neither does it take too much space. And, since it's got transport wheels you can easily move it around and store it when you're done.
The LCD display is minimalistic, it displays burnt calories, speed, distance traveled, as well as your heart rate. This treadmill only needs 800W to operate, so it's easy on the electricity bills too.
Overall, the walking machine is one of the best budget folding treadmills for walking.
Pros:
Monitors heart rate
3 different exercise programs
Compact and easily foldable
6 quick speed settings
Cons:
175 lbs. is too less capacity for overweight people
Things to Consider while buying the best folding treadmill for walking
You must spend a handsome amount of money while purchasing a treadmill. So, you need to check some important things to make sure you don't get disappointed after buying. To make things simple for you, here I've discussed some essential things that you must consider while getting your running machine.
1. Treadmill Frame Material
The frame of your treadmill is one of the most important factors to consider. The material that the frame is made of affects the overall durability, weight, and price of the treadmill.
Here are the most common frame materials used in the industry.
Aluminum – Most affordable and lightest material. However, aluminum treadmills are known for having poor durability.
Steel – Moderately priced and durable. But heavier than aluminum treadmills.
Titanium – Extremely expensive. But extremely strong and durable.
2. Belt Width or running deck's width
Belt width is another key factor to keep in mind when shopping for a treadmill. Generally, wider belts provide better stability, but it's important to note that this can impact your stride length. Also, a wider deck ensures that your body gets enough room while you walk or run on the treadmill.
3. Handles and transportation wheels
The type of handles that come on your treadmills are important to consider. Having handles that are easy to grip increases your comfort level while using the machine. And having ergonomic grips reduces the risk of hand, wrist, and arm pain. However, some walking treadmills allow you to lower or fold the handle so that you can do other things while walking.
5. User Interaction
The amount of user interaction that comes with the treadmill is important to keep in mind. Some treadmills have buttons that need to be pressed for each function. While others have touchscreens where you simply swipe to control various functions. Both options have their pros and cons.
6. Treadmill Speed
The speed at which the belt moves is another key factor to keep in mind when shopping for a treadmill. Generally, faster speeds burn more calories per minute. But keep in mind that higher speeds also increase your risk of injury. So it's important to find a treadmill speed that works best for you.
7. Quiet Motor
It is important to get a treadmill that creates less sound as louder treadmills can be annoying for you and others. It's the motor of the treadmill which generates noise. So it's important to test out the treadmill's noise level before making your final decision.
8. Other Features
Some people prefer to work out without headphones. Others prefer to have music loudly. So, having built-in speakers and audio ports in the treadmill would be a great thing. Some treadmills are equipped with a heart rate monitoring system. On the other hand, some treadmills offer incline and decline features.
Frequently Asked Questions (FAQ)
1. Is walking on a treadmill as good as walking?
Ans: Yes, walking on a treadmill is even better than normal walking. Because you can walk at a steady speed using a treadmill which is beneficial for your health.
2. Is it OK to walk on a treadmill every day?
Ans: Yes, daily walking on a treadmill is recommended if you want to achieve any fitness goals. And walking every day on a treadmill has no side effects too.
3. Does walking reduce belly fat?
Ans: Yap, it may not reduce belly fat rapidly, but you will witness the result gradually. So, keep walking every day. The best time to reduce belly fat is early morning time because our stomach remains empty at that time.
4. Does the treadmill reduce thigh fat?
Ans: Obviously, treadmills work great on reducing thigh fat. As we have to walk continuously on a treadmill, our thighs get in shape pretty easily.
5. Can I lose weight by walking 30 minutes every day?
Ans: Sure! Walking is a great way to lose weight. In fact, it's one of the easiest ways to shed pounds. But you must walk quickly. If you're just plodding along, you're not going to see results. You need to walk briskly, for at least 30 minutes daily.
Final Verdict
Good quality treadmills will let you walk comfortably without feeling too much pressure on your joints or back. If you need a new treadmill but don't want any of the ones in the local stores because they're overpriced and too complicated, then check out these above-discussed options!
One great option can be the T10 Treadmill by Bowflex that's both affordable and sturdy with useful settings. Another good option if you have more money to spend is the NordicTrack T Series Treadmill which has lots of features.
If you have a big budget, the NordicTrack 2950 commercial treadmill is another jam-packed machine that everyone should be eying in my opinion. I believe this post will help you find the best folding treadmill for walking. Good luck.