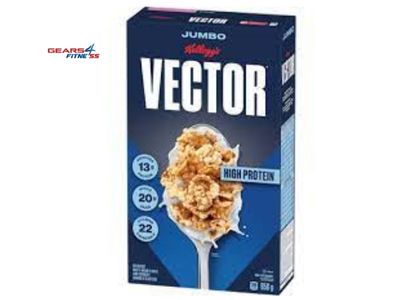 Is Vector Cereal Good For Muscle Building – "Rice, Whole grain wheat, Sugars (sugar, corn syrup, blackstrap molasses, honey, malted barley syrup), Roasted soybeans, Vegetable oil, Soy protein concentrate, Whole grain oats, Rice flour, Salt, Natural Flavor, Wheat flakes, Cinnamon, Baking soda, Soy lecithin, Mixed tocopherols (for freshness), Vitamins and minerals: Ascorbic acid (vitamin C), Dicalcium Phosphate, Magnesium oxide, Niacinamide, Zinc oxide, Biotin, Iron, D-calcium pantothenate, Potassium iodide, Vitamin A Palmitate, Manganese sulfate monohydrate, Copper oxide, Pyridoxine hydrochloride (vitamin B6), Riboflavin, Thiamine hydrochloride, Folic acid, Cholecalciferol (vitamin D3). Contains Wheat, Barley, Soy, and Oats" stated Walmart
Is Vector Cereal Healthy Meal?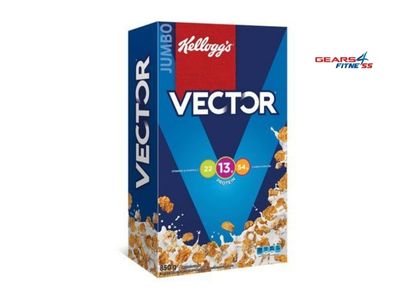 When you look into the nutrition facts it shows that Vector cereal is a healthier supplement. The Vector cereal is healthy as it is low in fat and includes 215 calories whereas 2.8 grams of fat comes from 25.2 calories per 55 grams of serving. The Vector cereal is full of protein and the cereal is providing 9.8-12 percent of the protein that our body needs on daily basis. It also contains rich fibers and sugar of 9 percent that we need daily. For an adult, 2,000 calories diet, a serving of 55 grams of Vector is an outstanding source of minerals such as biotin, sodium, iodine, manganese, folate, zinc, and vitamins like C and E.
Is Vector Cereal Good For Weight Loss?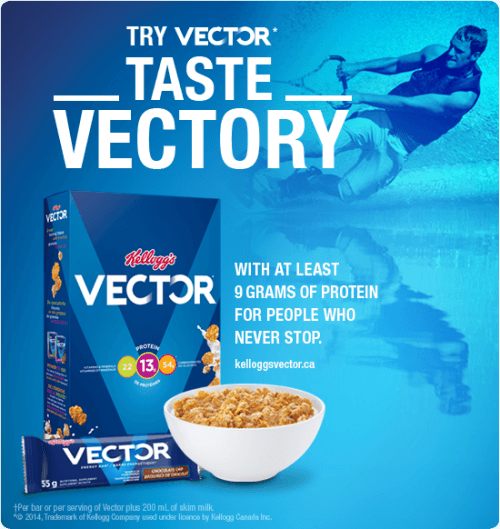 Usually, Vector cereal is a food grain that is full of protein that gains muscles. The Vector cereal specifically doesn't lose your weight directly but it helps a lot. You need to add a particular plan to continue your weight loss journey along with Vector cereal. Seek a nutritionist and maintain a weight loss plan to lose your weight perfectly.
Is Vector Cereal Healthy For Diabetics?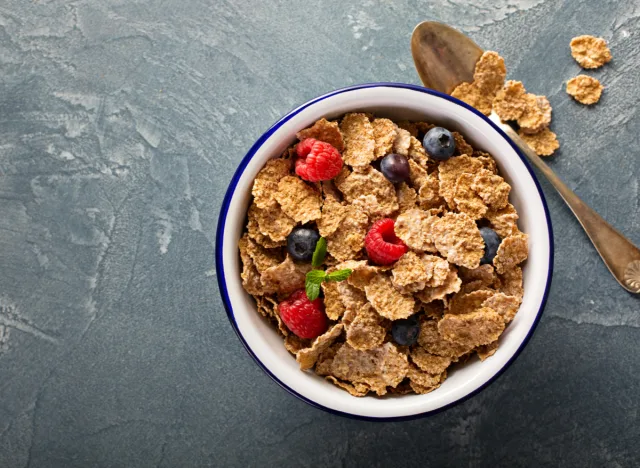 Vector Cereal is a healthy meal that contains high protein and rich sugar and fibers. The rich sugar is basically added sugar to the meal. As you already know added sugar is harmful to the health regard of having diabetes in fact for a non-diabetic person also. So, it's true that Vector Cereal isn't healthy for diabetic patients.
Is Vector Cereal Good For Muscle Building?
Usually, protein helps to gain body muscle and is helpful in building muscles. Each 1¼ cup serving of parched Vector cereal delivers protein of 5.5 grams. That's almost as much protein as you would receive from consuming one full egg, or approximately 9.8 percent of the everyday protein essential for men and nearly 12 percent of the protein suggestion for females.
With the peculiarity of the counted soy, the protein that Vector supplies are insufficient, so you need to add supplement with it throughout the day with additional animal or plant-based protein sources. As it provides a low amount of protein so it's not enough for gaining body muscles and is not helpful for muscle building.
In conclusion, while there are many benefits to consuming cereal for breakfast, muscle building is not one of them. If you're looking for a nutritious way to start your day that will help you build muscle, try incorporating eggs into your breakfast routine instead. Eggs are a complete protein and provide essential vitamins and minerals that support health and vitality. So, don't depend only on cereals by Vector which is not enough for your body to gain muscles. Take protein intact with a protein supplement that should work well if you're trying to build muscles.